HG Mould Spray Review | Best Ever Mould Remover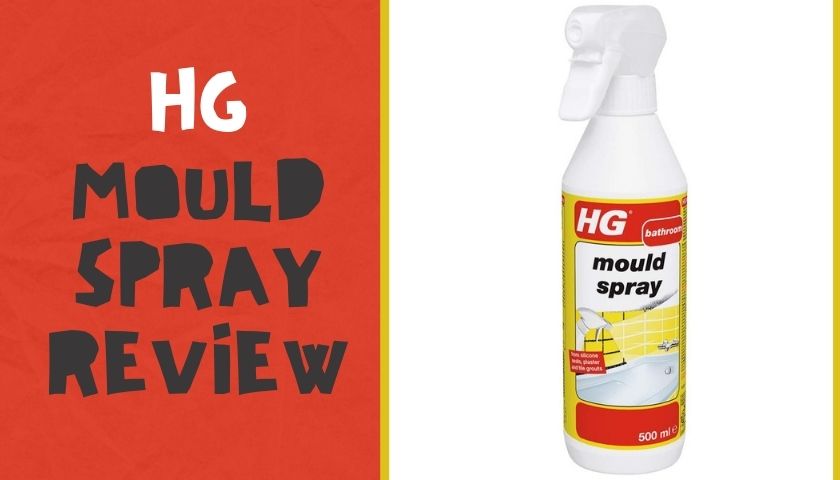 As an Amazon Associate I earn from qualifying purchases.
Almost all are familiar with the mould problem. It can grow anywhere in the house, but wet, dark, and moist areas are prone to affect by mould and mildew. For example, the bathroom, around the kitchen sink, basement wall, corners, etc. It looks ugly and is also the cause of various health problems.
Well, there is plenty of option to get rid of this problem, but the HG mould spray is an amazing solution to get a quick and the best result. It is quite easy to use and provides the super-fast result of removing mould from anywhere in your house. It comes with a convenient spray bottle that allows you to apply the cleaner to the infected area easily. In fact, it is the greatest solution to keep your house mould-free.
Product description of HG Mould spray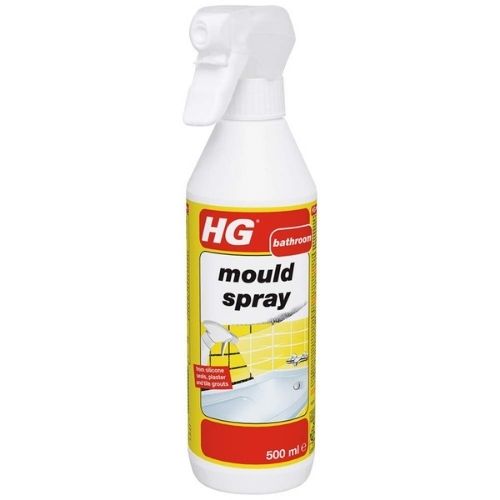 HG mould spray is a very popular and vastly used product in the UK. It can effectively remove all black and brown stains caused by mould, algae, and fungus. The dimension of the product is 2.3 x 3.4 x 4.3 cm and its weight is 500 Grams.
Usually, the black and the brown marks are found on the edges of the tiles, silicon seal between the tub, on plaster, and on the shower cubicles. This spray can amazingly remove the ugly marks within a few minutes only and also helps to control re-growth.
The spray contains Anionic Surfactant and Chlorine-base Bleaching Agent <5%. This chemical cleaner is also quite effective in removing coffee and tea stains plastic cups and countertops.
How to open HG Mould spray
Before using the HG mould spray, you have to open the locking clip. The top of the spray bottle is fitted with a childproof safety nozzle. Press the nozzle at the front and turn about 90 degrees. Spray on the surface as much as you need.  Please make sure the distance should be 3 to 5 com and let it sit about half an hour. After use, turn the nozzle about 90 degrees backward to keep it in a blocking position.
If you have to use the bottle, remnants of the liquid cleaner may be left in the nozzle. It may cause less well when you reuse the bottle. Before reusing the bottle, you should rinse the nozzle with hot tap water.
The product has a bleaching effect, so in case of doubt, start by testing it in an unobtrusive place. Do not remove it first.
How to use HG Mould spray
The popular HG mould spray is a great way to remove stains that occur on wall tiles and silicone seals between the baths. Even it is quite effective in removing these ugly species from plaster walls and the shower cubicles. In fact, you can use this cleaner in many areas like tiled walls, tiles grout in the bathroom, shower, toilet, sauna, and swimming pools.
Surprisingly this spray is also effective in cleaning the silicone in the UPVC glazed windows and garden ornaments.
How to use on bathroom mould
HG mould spray contains a harsh chemical, so it is best to open windows before you apply it and leave the room because of the uneasy smell.
Open the lock following the above-stated instruction and spray it on the affected area. Let sit the chemical on the stain for ten minutes and rinse with a sponge and water.
If it is more stubborn, we recommend applying two or three times more and scrubbing out the ugly stains completely.
If needed, you can allow the chemical to sit for more than ten minutes. You should remember that this cleaner is corrosive, and excess exposure can damage your walls and tiles. If you cannot remove mold from bathroom tiles naturally, then this spray can help you the most. Even it can also help you to get rid of mold in the toilet.
How to use on coffee and tea stains
HG mould spray is also effective in removing coffee and tea stains from the plastic surface. Spray on the stains from a distance of 3-5cm and leave for ten minutes. Now rinse off with normal water and a damp sponge. For tough stains, repeat the whole process to get the desired result.
Where you should not use an HG Mould spray
HG spray works amazingly on mould stains around your house. But you should make a little bit couscous in applying this chemical everywhere as it contains a bleaching element. According to manufacturer instructions, here are some specific places where you should not use it.
Do not use it on the Artex ceiling.
Do not use it on the coloured surface of the metal surface (the bleach content can damage the colour).
It is also harmful to laminated blinds and high gloss paint.
To prevent further damage, you should avoid applying the spray-on above listed areas. If you have found mould on an internal and external wall or ceiling, you should use a fungal wash instead of HG mould spray.
Remember that, the spray works partly by bleach, so you should not apply it directly to the affected area. First, try it on a hidden part of the surface and if the result is acceptable, then use it over the entire surface.
Frequently Asked Questions (FAQs)
Can I use HG mould spray on the painted wall?
Yes, it can effectively remove mould from the painted wall, but you should not leave the spray on the wall for a long time. As it contains bleach, it can discolour the wall paint.
Is it can effectively kill mould?
It is quite effective in removing brown and black stains caused by mould and also helps to prevent reappearing.
Can I use the spray on the cloth to remove the mould stain?
No, the spray contains bleach elements, so it is quite possible to damage the fabric's colour. It may be not safe for clothes stains.
Do I need to scrub to remove stains after applying HG mould spray?
In most cases, you do not need to scrub, but if the stain is tough, lightly scrub with a sponge, and that's all.
Do I need to ventilate the room before use?
Yes. This product is quite smelly. So, for a relaxing breath, ventilate the room well before applying this mould remover.
Wrapping up
The HG mould spray is an amazing stain remover and is able to remove stains magically from the bathroom, wall, tiles, and more places. It is fast and easy to apply and economical also as it lasts for a long time. In most cases, even you need not scrub also. Well, the little annoying thing is, this product is a little bit smelly. So, just ventilate your room perfectly before applying it. As it has a toxic nature, you should store it out of reach of children and pets.
As an Amazon Associate I earn from qualifying purchases.